Japan's first international exhibition hall directly connected to the airport
Aichi Sky Expo (Aichi International Exhibition Center) opened in August 2019 in Tokoname City, Aichi Prefecture, and is the first international exhibition center directly connected to an airport in Japan.
Boasting an exhibition area of 60,000 square meters, one of the largest in Japan, this is one of MICE facilities representing Japan. It has the space and facilities to accommodate various events such as international exhibitions, international conferences, and large-scale concerts.
Aichi Prefecture is Japan's largest industrial area, with a concentration of companies and research institutes related to the manufacturing industry. In addition to the Chubu region, it is also attracting attention as the second event base for the Kanto and Kansai areas in the future.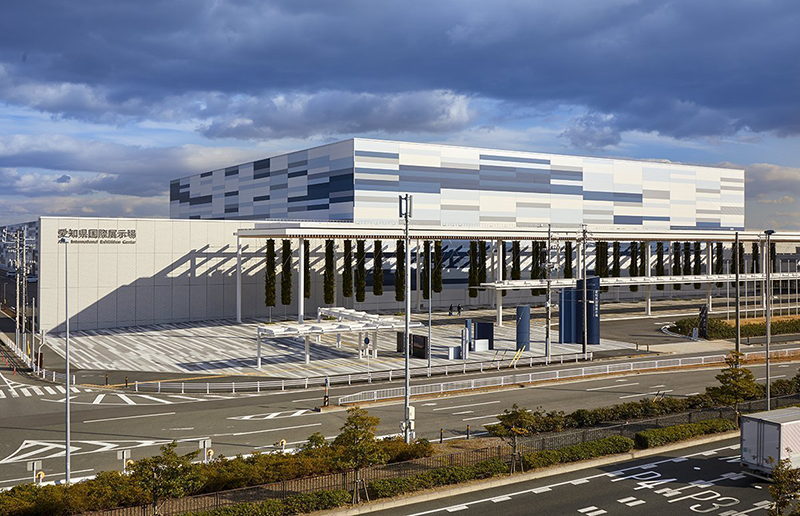 The facility consists of 6 exhibition halls, 18 conference rooms, and parking for approximately 3,450 vehicles. In addition, hotels with more than 3,450 rooms, shopping malls, restaurants and leisure facilities are within walking distance of the airport island, contributing to the revitalization of the airport island.
28 minutes at the fastest from Nagoya Station without changing trains, and a 5-minute walk from Chubu Centrair International Airport. With the opening of the Linear Chuo Shinkansen scheduled for 2027, travel time between Tokyo and Nagoya will be reduced to 40 minutes. About 59.5 million people will be able to access Nagoya in about two hours.
Japan's largest exhibition center
Aichi Sky Expo can accommodate exhibitions and trade fairs of various sizes. Halls B to F have an area of 10,000m² when used individually, and can be used together to create a maximum area of 50,000m². It can be sized to suit your event needs and can host multiple events simultaneously.
Each exhibition hall has an organizer's office, business meeting room, organizer's warehouse, etc., and supports various services such as electricity, hangings, cleaning, venue setup, AV equipment, and F&B.
This is Japan's only permanent bonded exhibition hall, which is a great advantage for event organizers and exhibitors who come from all over the world. With its ultra-high-speed network, it is also ideal for technology-related events and trade fairs.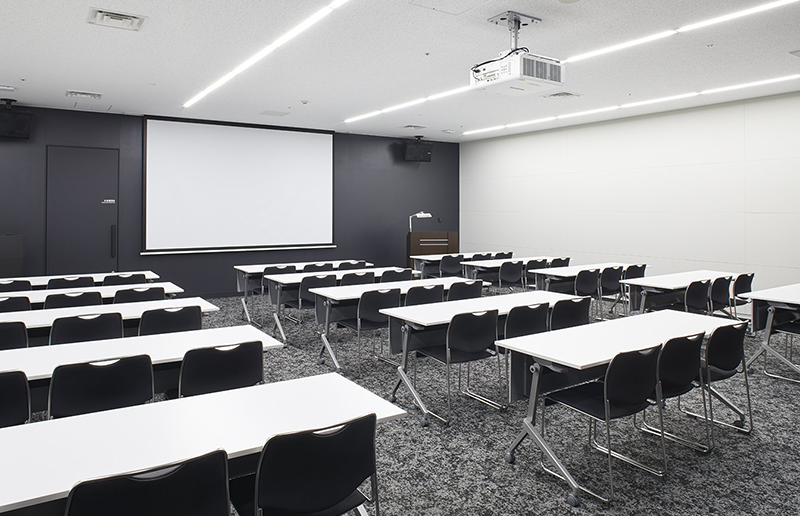 Spacious meeting and conference space
Equipped with state-of-the-art equipment, each of the 18 meeting rooms ranges from 30m² up to 800m² when combined, and can accommodate meetings and events of various scales. They offer a variety of services and solutions for individual events such as conferences, meetings, and new product launches.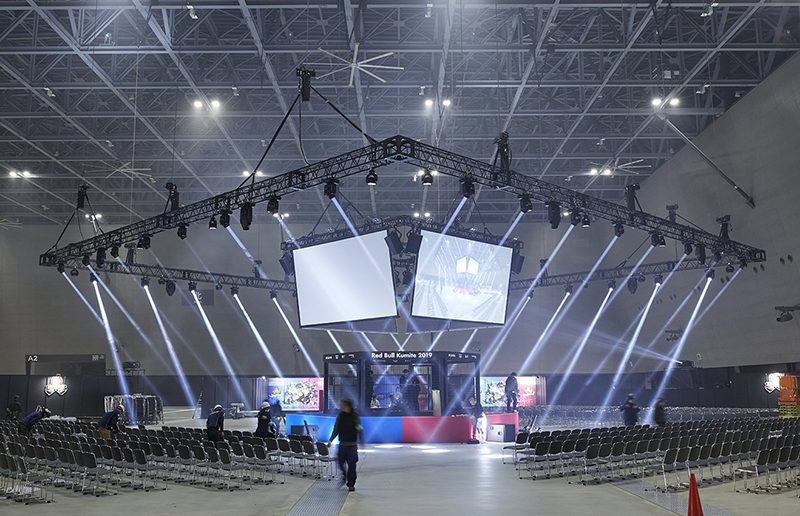 Also great for live events and esports events
The versatile Exhibition Hall A is designed for concerts, shows and live events. The 10,000 m² column-free space can be arranged in a variety of ways, and in a theater style, it can accommodate about 6,500 people.
Exhibition Hall A has a ceiling height of 20m and a load capacity of 5t/m², allowing layouts to suit the event. In addition to the indoor hall, there is also an outdoor multi-purpose area of approximately 40,000 m² and parking for approximately 3,450 vehicles.