Toba Hotel International – A Resort Hotel in Toba Bay, Mie
Toba Hotel International opened in 1964, the year of the Tokyo Olympics. Toba Bay in Mie Prefecture, the source of beauty and abundance, spreads out in front of you, and the islands floating in the blue sea are spectacular. Toba Hotel International is built on a hill called the Mondo Cape, which has a protruding complex topography.
For more than half a century, this prestigious and historic resort hotel has entertained many dignitaries from Japan and abroad, including members of the imperial family and state guests.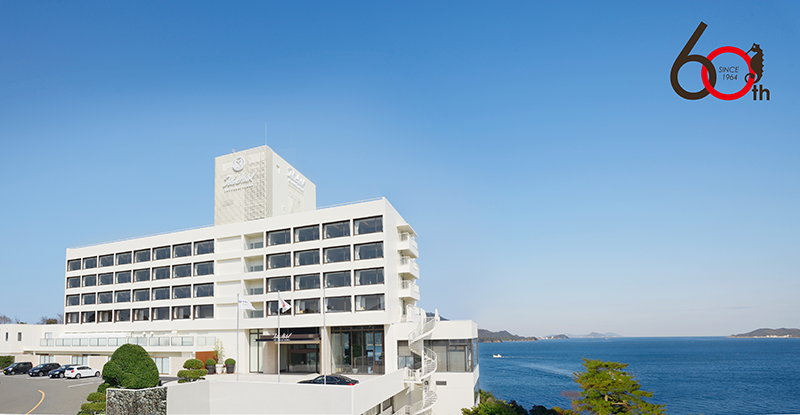 As the hotel celebrates its 60th anniversary on March 7, 2024, we offer a variety of services to express our gratitude. In addition, based on sightseeing in Ise-Shima, the museum presents artworks with Ise-katagami motifs, photographs of events held at Ise-jingu Shrine, and exhibitions of the various cultures of Mie.

Islands floating in the blue Toba Bay