Vancouver Convention Centre is one of Canada's leading MICE
Located on the downtown waterfront, the Vancouver Convention Centre consists of two facilities, the East Building and the West Building, and is one of Canada's leading MICE* venues, welcoming hundreds of thousands of visitors to more than 550 events annually.  On the Vancouver Bay that spreads out in front of the facility, Canada's largest port "Vancouver Port" is located at Vancouver Place.
*MICE is an acronym that stands for meetings, incentives, conferences, and exhibitions.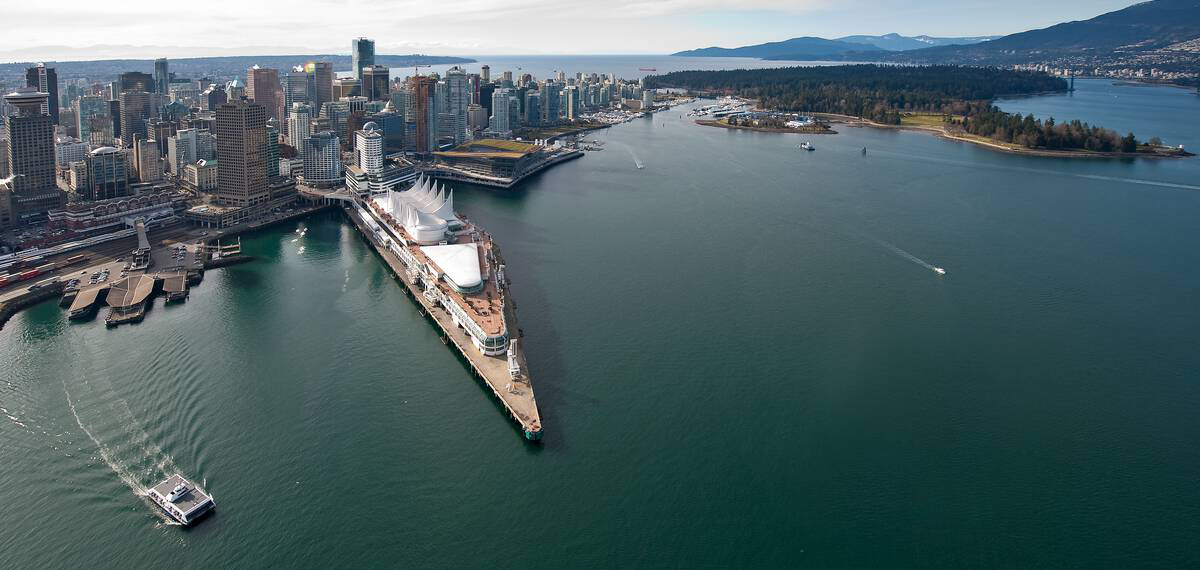 Vancouver Bay in front of the convention centre
The East Building is housed within the iconic Canada Place, covered with a fabric roof that resembles the sails of a ship, and was used as the main press center for the 2010 Winter Olympics and Paralympics. On the other hand, the West Building was used as an international media center, and hot sports battles were distributed to countries around the world.  The building is also a platinum-certified convention center, which is the highest level of the environmental performance evaluation system "LEED", and is a sustainable facility that contributes to environmental improvement like the Green Nest City Action Plan that the City of Vancouver is working on.