We are looking for volunteers to work with us!
"Local Guide Biz" that distributes various local information to liven up the local area. Would you like to introduce various information about your city to Japanese people, foreigners, and people around the world who are interested in Japan? This activity will greatly contribute to the revitalization and globalization of your region. Let's start various activities with us with Local Guides Biz!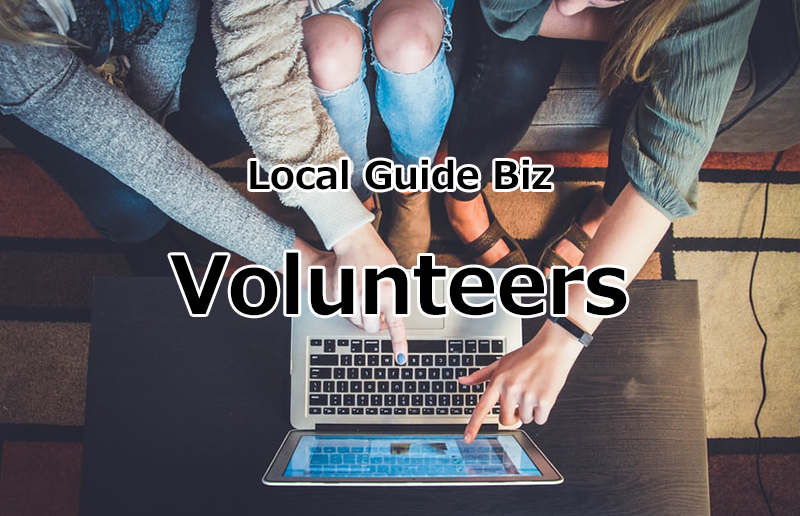 Benefits of This Activity
It is an activity to introduce various local information (company information, shop information, events, town development) to domestic and overseas. Let's liven up the area together by sending out various information such as the splendor, charm, and uniqueness of the culture of the local area!
Through this activity, you will be able to find out about your local areas you did not know, and you will see various information such as other cities and events that you have not been paying attention to. We also believe that your activities will be effective not only locally but also in the surrounding areas and domestically.

If you would like to participate as a volunteer, we will create a dedicated account and prepare your own PR space.
All work can be done at your home or space, and you can work at anytime (your free time). Volunteers will be required to prepare the work environment required such as PCs and online networks.
Even if you are experienced or inexperienced, please apply if you want to challenge it.
Translation Work
Translate from Japanese to English, and from English to Japanese. You will be get the text by PDF file and make a translation data with Microsoft Word.
Writing Articles
You will be collect various local information and create an original article. We will post those data on the Japanese and English sites.
Web page Creation & Maintenance Work
It is the work of creating pages with WordPress and assembling the site structure. It will be the core work to grow this site.
Web marketing and promotion
Mainly work on SNS, and planning and announcement work to increase followers. This includes web marketing such as analytics and researching.
Design Work
Using software such as Photoshop and Illustrator, you will design work such as icons, illustration, photo processing, and PDF document creation.