Creators Market Vol.48 Largest in the Tokai area
The Chubu region's largest handmade craft exhibition "Creators Market Vol.48" will be held for two days on June 17th (Sat) and 18th (Sun), 2023 at Port Messe Nagoya (2-2 Kinjofuto, Minato-ku, Nagoya City, Aichi Prefecture 455-0848).
Creators Market official videos
Creators Market Vol.48 opens at 11:00, and you can purchase same-day tickets at the venue ticket office (1-day ticket: 1,000 yen, 2-day ticket: 1,800 yen). Advance ticket sales (1 day ticket: 800 yen, 2 day ticket: 1,500 yen) will be available from May 17th. About 2,000 booths are expected to be exhibited, and last year's number of visitors was about 21,500, so more visitors are expected this time.
Creators Market Vol.48 Exhibit Genre
There are a wide range of genres to be exhibited, of course accessories and miscellaneous goods, but also attractive items such as clothes, crafts, furniture, art, photos and illustrations are divided into 9 genres!
A: Art & Object
Paintings, prints, sculptures, etc.
B: Illustration & Photo
Postcards, illustration miscellaneous goods, photos, etc.
C: Fashion & Accessories
Clothes, shoes, bags, pouches, accessories, etc.
D: Miscellaneous Goods & Interior
Daily goods, plants, interior goods, hobby goods, etc.
E: Craft & Furniture
Pottery, leather goods, glass, engraving, woodwork, furniture, etc.
F: material
Matching threads, carded Japanese paper, original design parts, etc.
G: Packaged food
Packaged foods such as baked goods, pickled plums, and tea leaves
I: Traditional craft
Traditional Japanese crafts such as dyed goods, folding fans and lacquerware
P: Corporate PR
Corporate technology, PR and sales of products and schools

If you want to see a related video list, click or tap the playlist icon displayed at the top of the video screen to display the video list and search for your favorite video.
A place where you can interact with creators and have fun with children
There are many things to look forward to at this event, such as listening to the concept of the work from the creators, making connections, and being a place to hone your sensibilities!
Also, for families with children, there is a hands-on class where children can enjoy together, so parents and children can learn while making fun. The venue also has a kids' space, a nursing room, and a baby stroller storage service.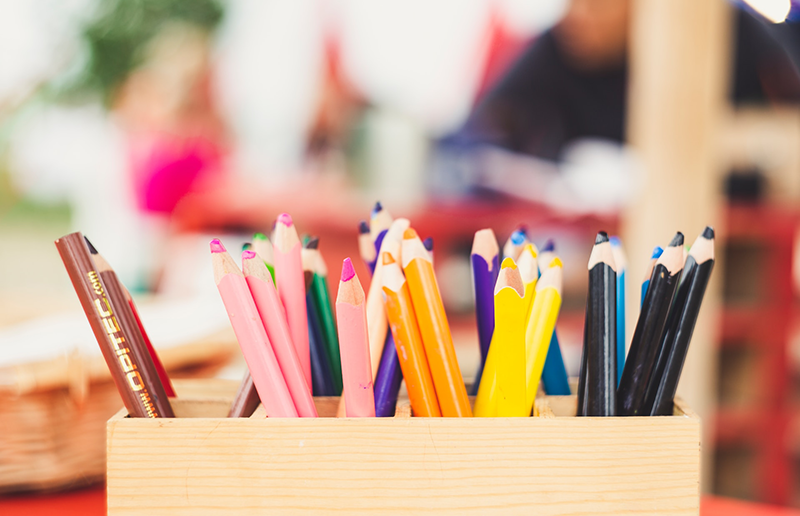 You can buy the original works of creators at Creators Market
At the Creators Market, you can purchase works directly from amateur and professional designers and creators, such as objects, illustrations, photos, fashion, accessories, miscellaneous goods, interiors, crafts, furniture, traditional crafts, galleries, and live paintings. Originality is strongly required for exhibiting works under a judging system, so many unique and novel works are exhibited. A variety of materials used in crafts are also exhibited.
Venue Scenery of Vol.46 (6/25-26, 2022)
The food court with more than 40 kinds of products is also popular
This Creators Market has a food court with over 40 different items, making it one of the highlights of the event. Delicious kitchen cars that can only be eaten here gather, and you can enjoy the food court as a gourmet festival with a Marche-like atmosphere.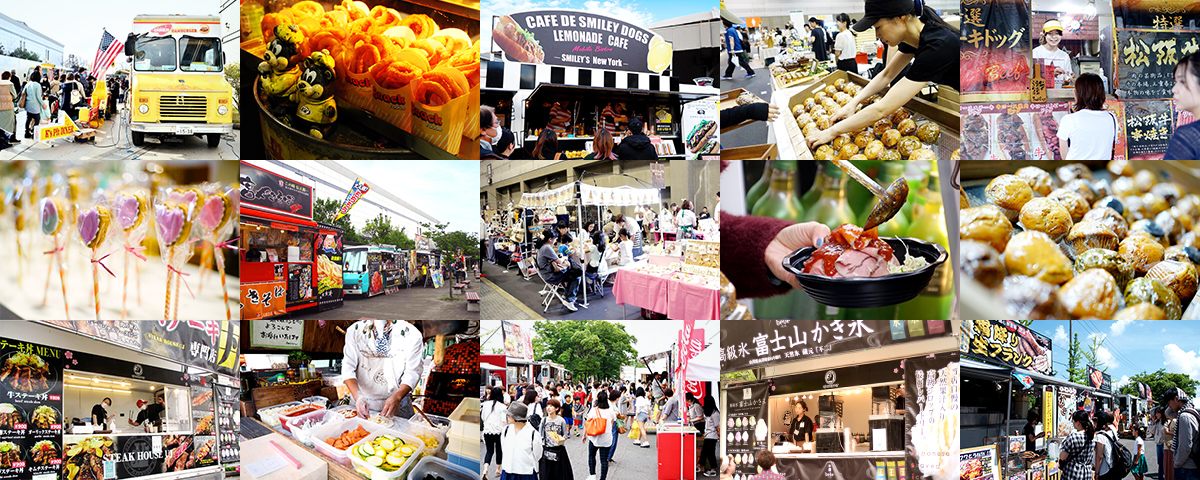 Enjoy lunch with the whole family, take a coffee break after looking around the venue, taste stylish sweets, and talk about crafts, art, and exhibited works while drinking beer.
Name:
Creators Market Vol.48
Date:
June 17th (Sat) and 18th (Sun), 2023
Open:
11:00~18:00
Venue:
Port Messe Nagoya 2&3 Halls ((2-2 Kinjofuto, Minato-ku, Nagoya City, Aichi Prefecture 455-0848)
Exhibitors:
約Over 2,000 Booth
Entrance Fee:
Discount advance tickets will be sold online or at convenience stores from May 17 (Wednesday) to June 16 (Friday), 2023. Tickets can be purchased on the day at the ticket office in front of the venue. Click here for details on discounted advance ticket sales.

Advance tickets (tax included):
1-day ticket 800 yen | 2-day ticket 1,500 yen

Same-day ticket (tax included):
10,00 yen for 1 day | 1,800 yen for 2 days

Student discounts apply to same-day tickets. If you present your student ID card, you will receive a 100 yen discount on the admission fee. If you are re-entering, please speak to the staff at the entrance. Up to 2 children under elementary school age can enter together per ticket.

Organizer:
クCreators Market Secretariat
Contact:
Web-form
WWW:
Official Website
Operating Company: Vita Co., Ltd.
Creators Market is the largest art event in the Tokai region, started by Vita Co., Ltd., located in Nagoya City, Aichi Prefecture, which plans and manages events. It is held twice a year with the desire to "provide a place for creators to present their work." It is a market exhibition full of charm where you can not only meet and connect with various creators regardless of genre, buy their works, but also sell your own creations.
Hotels near Port Messe Nagoya