Nanan Seiko's own brand watch TMPL's new model FUSION MODEL
FUSION MODEL is the 3rd series model watch of Nanan Seiko Co., Ltd. (2300-1 Toyoshina, Azumino City, Nagano Prefecture 399-8205), which was born from crowdfunding in 2018.  The TMPL series is a retro-style luxury watch model with the theme of "WEAR THE AGE." So far, they have released the first model (1910s style) and the second model (1920s and 1960s style).
Instead of simply reproducing the design of the time, they use modern technology to pursue price, waterproof performance, anti-magnetic performance, and legibility, and manufacture the ideal retro watch that Tokei-ya Fukkokudo thinks. Especially in terms of functionality, they are particular about usability, referring to various opinions and requests from customers who visit Nanan Seiko's "Tokeiya Fukkokudo" on a regular basis.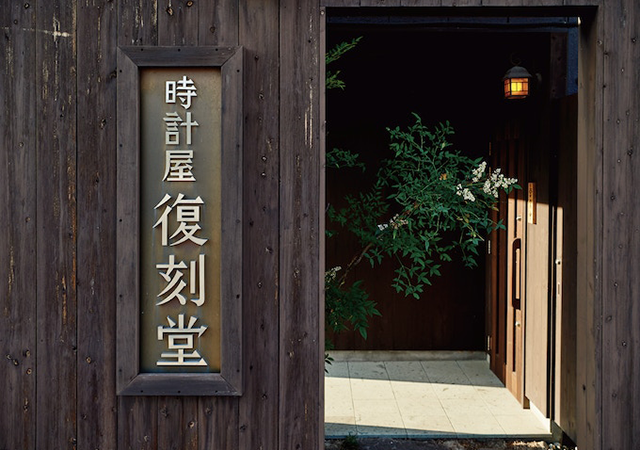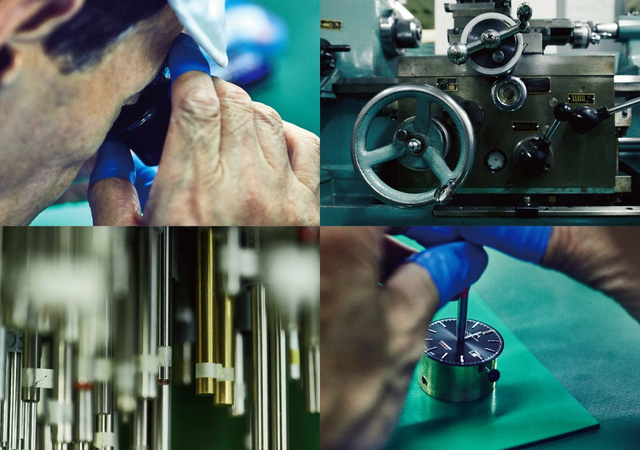 A new model FUSION MODEL that fuses the previous models is born
And this time, in addition to the first and second models, a new model "FUSION MODEL" that mixes the design of the dial, hands, and case used in the first and second models will appear on the crowdfunding "TIMELINE"! It is a nostalgic yet new design wristwatch that is a bit different from existing models and combines the features and charms of watch designs of each era.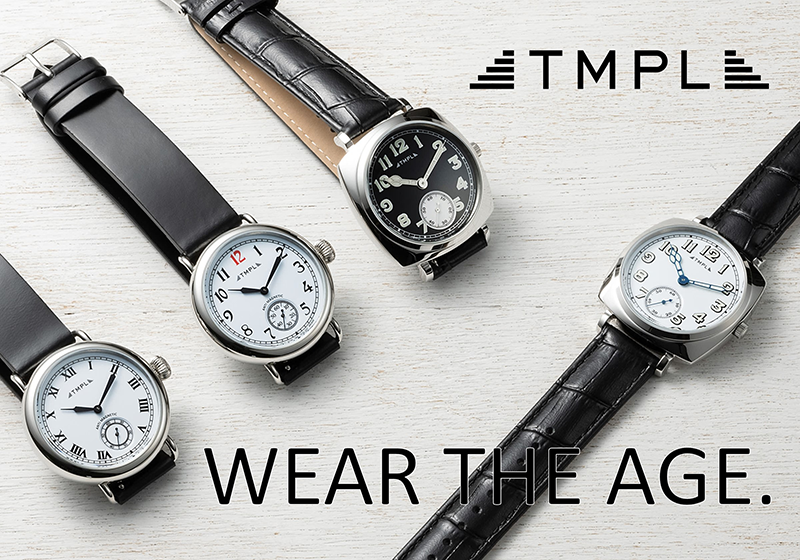 A new design clock that fuses the times appears in crowdfunding
TMPL is an experimental new watch brand that focuses on watch designs that have changed with the times and reproduces them from a unique perspective. "TMPL FIRST MODEL" is reminiscent of a pocket watch from 100 years ago. "TMPL SECOND MODEL" designed to symbolize the 1920s and 1960s. And this time, we will start crowdfunding for "TMPL FUSION MODEL" that fuses these eras.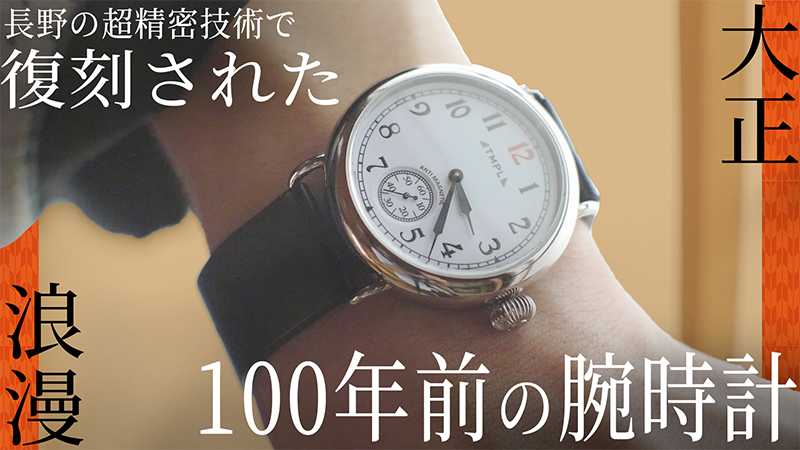 FUSION MODEL revived in modern times with precision technology made in Nagano
"TMPL" continues to develop the series under the theme of "WEAR THE AGE." This time, the third product "TMPL FUSION MODEL" has a design that fuses FIRST and SECOND MODEL. While carefully reproducing the characteristics and atmosphere of the case, hands, dial, etc., we have adopted a high-performance quartz movement made in Japan, giving top priority to ease of use in terms of functionality. Furthermore, in order to prevent troubles caused by magnetism, we adopted a special structure that protects the movement from magnetic force. The commitment to design and quality is a product that you can feel the care that is unique to Japan.
In this crowdfunding, from the TMPL FIRST MODEL, which has a total of 8 variations, 2 small second silver case models "PW-1910s-SS01SW" and "PW-1910s-SS01SB", and from the TMPL SECOND MODEL, We also offer two types of watches: the CC-1920s-SS01, which reproduces the watch design of the 1920s, and the CC-1960s-SS01, which is inspired by the 1960s.
In addition, this time, all watches come with a bright green leather strap as a replacement strap. Until October 29th (Saturday), it is being exhibited at TIMELINE crowdfunding!
Movement: EPSON quartz small second hand type
Case material: stainless steel
Glass material: tempered glass (spherical)
Battery life: 5 years (the battery at the time of purchase is a sample battery, so the life is unknown)
Magnetic resistance: Yes
Waterproof: 5 ATM water resistant
Belt width: 18mm
Belt material: Cowhide (one-touch structure that can be replaced with other materials)
Warranty: 1 year warranty (limited to initial defects and natural failures in the manufacturing process)
| | |
| --- | --- |
| Name: | Retro watch design that feels 100 years of history is reprinted in modern times with precision technology of "Made in NAGANO" |
| Period: | September 17, 2022 (Sat) 9:00 to October 29, 2022 (Sat) 18:00 |
| Return: | From 25,600 yen (tax included): Limited to the first 20 customers of each model + green calf belt included. Scheduled to be delivered by the end of November 2022 |
| Company: | Nanan Seiko Co., Ltd. Tokeiya Fukkokudo (2300-1 Toyoshina, Azumino City, Nagano Prefecture 399-8205) |
| Contact: | Tel: 0263-73-5581 | E-mail: info@fukokudo.com |
| WWW: | TIMELINE crowdfunding |