Report from Local Volunteer
"Deep Cove's Quarry Rock" where you can enjoy nature on a day trip from downtown
Vancouver is the big city you can feel closed to a nature. There are many activities with nature and many people who more like than hung out in Downtown. This time, I'm going to introduce "The Quarry Rock" in Deep Cove of many activities.
"Deep Cove", a tourist attraction on the east side of North Vancouver
Deep Cove is famous as sightseen place eastside in North Vancouver. The town steep-sided Indian Arm that glacial fjord adjacent is calm and very nice.
You get to see the beautiful view, play a kayak, picnic, doughnuts, and hiking of seeing great view in there. It takes about an hour to Deep Cove from Downtown. I highly recommend going!
From downtown to Deep Cove, it takes about 25 minutes by car, 1 hour 15 minutes by train, 1 hour 20 minutes by bicycle, and 3.5 hours on foot. For details, click "More options" on the map to display each route.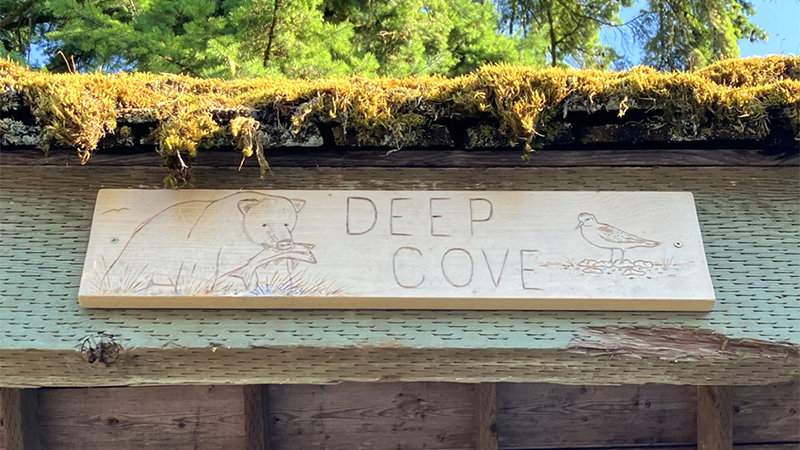 There are several large parks, and you can enjoy beautiful beaches and picnics!
As soon as after get off the bus, you get to see a beautiful view of town and cove. There are some big park. It is nice to stay in park like picnic and get to swim the beach. You would feel comfortable even if you just spending time by the beach.
Honey Doughnuts & Goodies
There is a famous Doughnuts shop so that tourists who go to Deep cove first time are definitely go.
Their doughnuts is outside is crispy and inside is moist and deep fry. They are always crowded, so I think most customers order it for to go. I recommend that you can eat some doughnuts in the park while relaxing and some people have these in Quarry Rock which I will introduce next topic.
Honey Doughnuts & Goodies
4373 GALLANT AVE., NORTH VANCOUVER, BC, V7G 1L1
OPEN DAILY 6:00AM – 5:00PM
Official Website
Click on a display name such as Deep Cove Park, Parkside Beach, Honey Donuts & Goodies on the map to see details on the map.
"Quarry Rock" where you can enjoy hiking (about 3.8 km) for about 45 minutes one way
Quarry Rock is spot of seeing beautiful view that is on the trail called "Baden Powell Trail". It has another name Gray rock.
The enter of trail exists in midtown quietly. It takes about 45 minutes to get the Quarry Rock. The website (vancouvertrails.com) from trail of Vancouver said it is easy course, but It was hard for me.
I climbed mountain path does not organize much and sometimes took a break, finally I got there about an hour. You should bring some water and wear shoes that you are used to walk. In Spring or Summer season, do not forget remineralizing!
By the way, I do not have idea but there was kindness message on the stairs which was near the Quarry Rock. It made me try to climb a little harder, I want to tell someone who write this message "Thank you".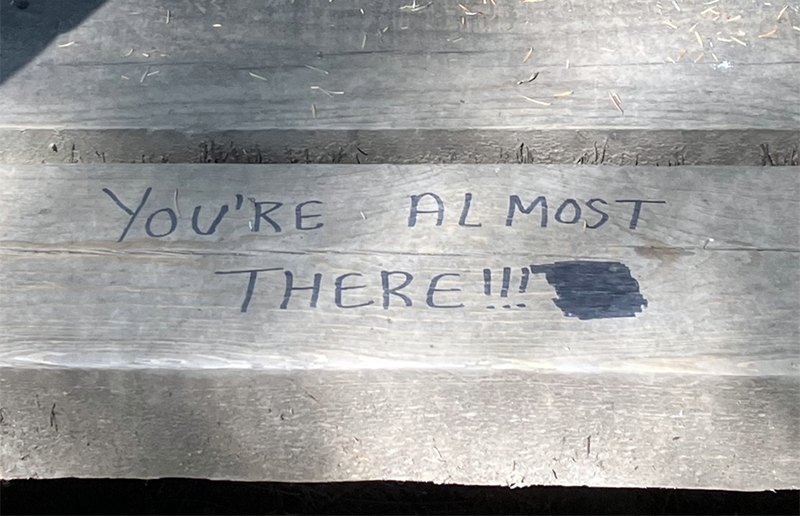 You're almost there!! on steps
Reward yourself with ice cream in summer!
After I went down the mountain, I really wanted to eat ice cream for the healing. Because it was so hot in Summer, and my body was so tired. I recommend that you can eat ice cream too, even just not doughnuts.
That's it this time. I will be glad if you want to go the Quarry Rock. Thank you for reading.
Hi, I'm Y and student in Vancouver now. I like to spend time visiting cafés and bakery, I'm going to introduce appeal of Vancouver and nice shops!