Hokkaido Urban Development & Construction Comprehensive EXPO 2022 will be held on October 19th and 20th
The "Hokkaido Urban Development and Construction EXPO 2022", a must-see comprehensive exhibition for the construction-related industry that supports the site of urban development, will be held for two days, October 19th (Wednesday) and 20th (Thursday), 2022! The venue is "AXES Sapporo" in Shiroishi Ward Distribution Center, Sapporo City, Hokkaido.

Logo of Hokkaido Urban Development & Construction Comprehensive EXPO
The latest products and technical services of "materials", "technology", "construction methods", "management" and "countermeasures" for urban development and construction sites are gathered together. We expect 6,000 visitors and 120 companies (180 booths) to participate in this exhibition, including concurrent exhibitions.
This comprehensive exhibition is a place for business negotiations and information exchanges with people involved in "ordering, construction, construction, and construction", and aims to develop sustainable social infrastructure, improve productivity in the construction industry, and build a safe and secure regional economy.
Holding related seminars in addition to exhibitions
At last year's Hokkaido Urban Development and Construction EXPO 2021, there were 5063 visitors and 70 companies / 142 booths exhibiting under restrictions on visitors due to the coronavirus, and about 90% of the visitors were satisfied with the survey questionnaire. (Including almost satisfied).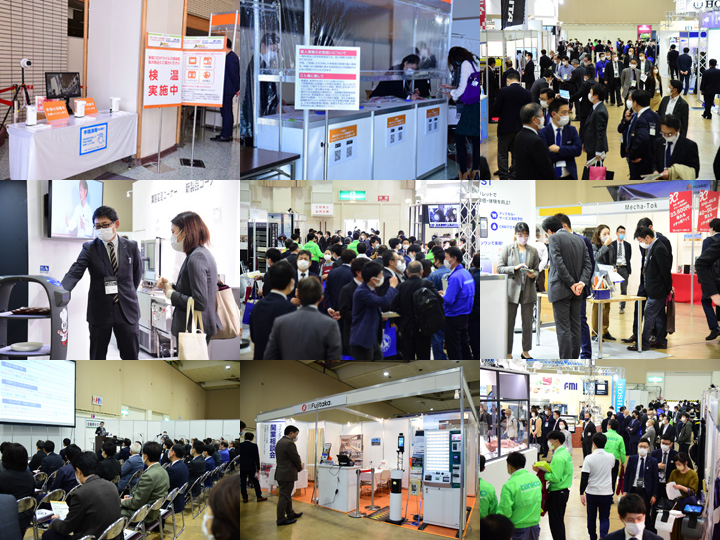 In addition, seminars were held at this exhibition, and at the Hokkaido Urban Development and Construction Comprehensive EXPO 2021 last year, 8 organizer seminars and 6 exhibitor seminars were held, and 381 visitors watched. Seminars also include exhibition-related seminars held concurrently.
Material/Equipment/Equipment Zone
Civil engineering and construction materials
Construction/heavy machinery
Electrical equipment
Mechanical equipment
Surveying/measurement equipment, etc.
Next-generation Technology Zone
Drone
Robot
Labor-saving and unmanned technology
VR
RFID
GPS
AI・IoT
Big data utilization, etc.
Tool
Work clothes
Protective equipment/safety equipment
Cleaning equipment
Improvement of working environment
Various insurance, etc.
Design and construction technology
Evaluation/diagnosis support
Construction method
CAD・Simulation
Utilization of BIM
Analysis software
Work/labor management, etc.
Waste disposal
Recycling/recycling technology
Collection/transportation
Pollution prevention
Assessment etc.
Human Resource Development Zone
Temporary staffing
Employment support for women and employment of foreigners
Welfare
Work style reform tool
Technical training, distance learning, etc.
Those who have decision-making authority related to "ordering, construction, construction, construction" mainly in the exhibition area will visit for the purpose of business negotiations.
Civil engineering and construction
Developer/Real Estate Development
Engineering
Electricity/Gas
Transportation facilities
Administration/Municipality
Electricity/Gas
IT/Information Communication
Hotels, inns, leisure facilities
Contractor/house maker
Logistics
Consultant
Maintenance service
Manufacturing
Trading company
Industry groups/others
Name:
Hokkaido Urban Development and Construction Comprehensive EXPO 2022
Date:
October 19th (Wednesday) and 20th (Thursday), 2022
Open:
9:30~16:00
Venue:
AXES Sapporo (Shiroishi Ward, Sapporo City, Hokkaido Pref.)
Simultaneous
Events:
Tourism, Hotel and Restaurant Industry Exhibition HOKKAIDO 2022
Disaster Risk Management Promotion Exhibition 2022
Exhibit Scale:
120 companies / 180 booths *Including concurrent exhibitions
visit
Attendees:
6,000 (tentative) *Including concurrent exhibitions
Entrance Fee:
Free. However, pre-registration is required on the website.
Organizer:
Japan Management Association (JMA)
Contact:
Tel: +81-03-3434-3453 | E-mail: hafp@jma.or.jp
WWW:
Official Website
Hotels near Access Sapporo Venue